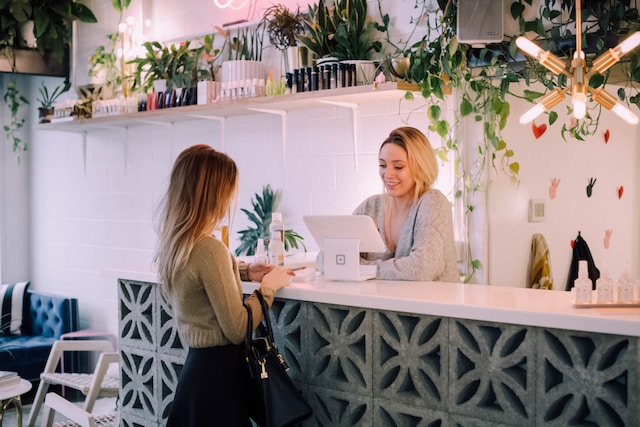 Every customer service representative can recall a scenario of suddenly talking to a hostile customer despite greeting them optimistically and enthusiastically. As a business owner, do you know where all those frustrations come from?
In Oracle's worldwide customer experience study, they found out that 76% of senior executives agree that customer service experience affects the willingness of a customer to patronise a brand. If you want to gain repeat customers, invest in them. Provide them with a positive client experience because happy and satisfied customers are the cornerstones of every successful business. 
So, how do you make effective customer experiences? Follow these steps:
Understand your customers
Research your target audience and gather information about their preferences, expectations, and pain points. It can include conducting surveys, analysing customer data, and conducting focus groups.
According to the Journal of Consumer Research, over 50% of buying experiences are based on emotion because emotions mould the behaviours that drive customers to make purchasing decisions.
Design with the customer in mind
Use the insights gathered from your research to design products and services that meet your customers' needs and preferences. Make sure your offerings are easy to use, intuitive, and provide value to the customer.
A McKinsey report discloses that customer experience translates to favourable business results. Hence, you should understand the end-to-end experiences with your customers and how they receive each interaction.
Provide excellent customer service
Provide prompt and friendly customer service that is responsive to your customers' needs. Train your staff to effectively handle customer inquiries and complaints, and use technology such as AI to streamline the process.
A slight improvement in customer experience management leads to a median profit growth of $823 million over three years for a business with $1 billion in yearly profits.
Personalise the experience
Tailor the customer experience to each customer's needs and preferences. It can include personalised recommendations, promotions, and messages that make the customers feel valued.
Today's top experts recognise that customers use an array of offline and online channels to look for and buy from brands, usually shifting several times. No matter how unpredictable this may seem, you should be able to flawlessly and consistently include them in the customer journey.
Seek feedback
In Bain & Company's research, 80% of companies think they are offering excellent customer service. But only 8% of customers believe so. 
Continuously seek customer feedback to figure out how you can improve your offerings. Use customer feedback to enhance your products, services, and customer service. You may also utilise social media to get your customers' most vocal and honest reviews.
Revamp your digital customer experience with Nytelock Digital
Nytelock Digital, a tech-enabled, remote-first creative cx agency, offers world-class, highly scalable, and affordable digital marketing solutions. These include social media marketing, SEO & Google ranking, and corporate branding, just to name a few. 
You can also count on us for your NFT & crypto marketing, photoshop editing, animation and video editing, media production, business consulting, and software development needs. Get in touch with us today!