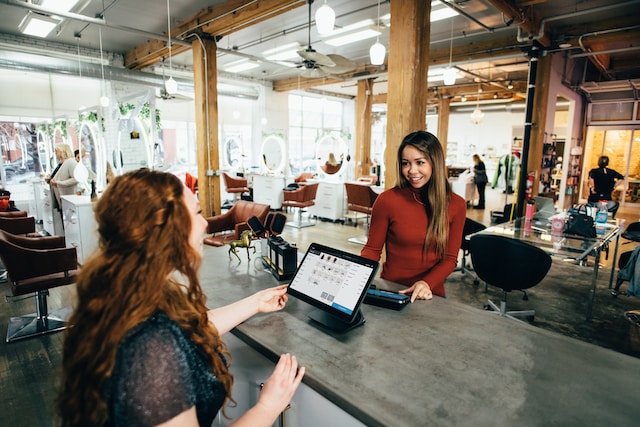 Small businesses face several challenges that can impact their ability to grow and succeed. These challenges include having limited resources, recruiting and retaining talent, meeting regulatory compliance, being vulnerable to economic downturns like the combined effects of COVID-19 and the current cost of living crisis, keeping updated with the latest trends in technology, and geographic limitations.
As a small business owner, there are many strategies that you can use to take your operations to the next level. Here are some key approaches:
Develop a clear and compelling brand
A strong brand can help differentiate a small business from its competitors and create a loyal customer base. Invest in branding efforts, such as creating a unique logo, tagline, and brand messaging that resonates with your target audience.
For your corporate branding needs, Nytelock Digital is one message or call away.
Expand your offerings
Consider expanding your product or service offerings to appeal to a wide range of customers. An expansion could involve adding new products or services or diversifying into related areas.
Optimise your online presence
With more consumers shopping online than ever before, you need to have a strong online presence. Make sure your website is user-friendly and optimised for search engines, and consider using social media platforms to reach and engage with customers. 
Regarding social media, it is best to know your customers well and figure out what channels they prefer to use for communication. Having a frequently updated account on Facebook, Twitter, or Instagram means that people can easily find you and share your business with their families and friends. In this manner, they will feel connected with you and trust you.
Focus on customer experience
Aside from having a consistent income, a positive customer experience builds long-term loyalty and solid word-of-mouth marketing. Focus on delivering exceptional service, providing personalised experiences, and responding promptly to customer feedback and concerns.
Form strategic partnerships
Collaborating with other businesses in your industry or complementary industries can help you reach new customers and broaden your reach. Look for opportunities to partner on marketing initiatives, co-branded products, or joint events.
More than 1,000 satisfied businesses inside and outside Singapore trust Nytelock Digital's bespoke digital solutions and world-class customer service. Partner with us too!
Maximise technology
Technology can help small businesses streamline operations, reduce costs, and improve efficiency. Use advanced tools such as a customer relationship management system (CRM). A CRM aids in managing relationships with present and future customers by maintaining customer information and identifying sales opportunities. Other tools you should take into account are automation software and inventory management systems.
Develop a growth mindset
Finally, have a growth mindset and embrace opportunities to learn, experiment, and take calculated risks. Focus on continuous improvement and stay open to new ideas and perspectives.
Start your business with Nytelock Digital
Many small businesses can overcome many challenges by demonstrating integrity, building a culture of diversity, and working hard to become the best version of themselves. These are also the principles behind Nytelock Digital's creation.
We offer Google PPC & SEM, animation and video editing, media production, product packaging, and website design services.