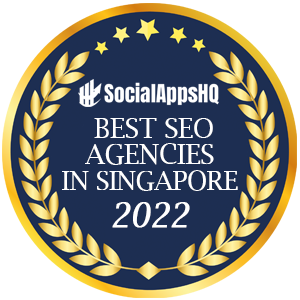 Nytelock Digital is a team of digital experts, always ready to support brands that require modernized branding solutions. We're a tech-enabled marketing agency, leading organizations through digitalization and innovation. Today, we're proud to announce that we've been acknowledged as a high-performance company. This year, we've been highlighted as one of the most reviewed digital design consultants in Singapore by the B2B news site, The Manifest.
To celebrate, let's take a look at the journey that Nytelock Digital went through:
In 2020
Nytelock Digital was founded to deliver a reliable method of premier marketing at scale to forward-thinking businesses. Our mission is grounded on our desire to help startups and medium businesses tackle their evolving challenges through innovative digital and design functions. Today, we've become a partner to multiple organizations on their road to digital success.
In 2021
Harnes Singapore Pte Ltd is a household products startup that partnered with us for development and digital marketing efforts. The main objective of our ongoing engagement is to bolster the client's marketing campaigns through smart digital solutions. From designing their logo to building an optimized e-commerce website, we deliver comprehensive services to the partner, assessing every nook and corner to ensure the best results. Since then, the client has observed an improvement in their overall brand awareness and lead generation/conversion.
In 2022
The Manifest names the leading vendors in the digital design space, and we're proud to be among the most reviewed companies in Singapore. We're grateful to all of our partners for their tireless support and belief in the results we deliver, especially those who left their honest feedback about our work.
If you're interested in hiring us, please reach out, and let us know what we can help you with!